Congratulations on your new little  additions to your family!
Updated photo: Maltese
Pomeranian
Shih-poo
Shihpoo
Congratulations Terri & Family of her beautiful new Maltese Puppy!

Our loving little Yorkie went to fill a home with love! Congratulations Kim & Family!
Here is a beautiful Morkie male! On his way to Anna's house! Congratulations!
(Left)-Taio (Right)-Mindy found themselves a beautiful home! (Their Spoiled)
(Parti-Shorkie)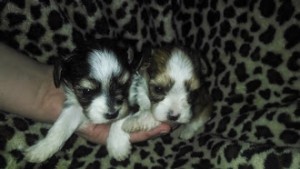 Mindy's new home is fulfilled with the joy of an puppy!
 Our Beautiful  "Cooper" Found a great new loving home!
(Malta-poo)
This little girl found her place in this world very fast!
(Shih-Tese)
This is the life for these little girls!
(Teddybears)
Milo has discovered  how to "Potty outside"!
(Yorkshire Terrier)
Lilly has found her amazing new home!
(Morkie)
Billy, Such a small dog with an huge heart!
(Shih-Tzu)
Cooper has found him self an amazing (Spoiling) home!
(Yorkshire Terrier)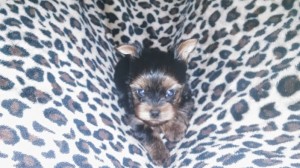 Charlie, The perfect Birthday surprise for mom!
(Morkie)
Updated photo of our Beautiful Mindy!
Also an updated photo from out little guy Charlie!